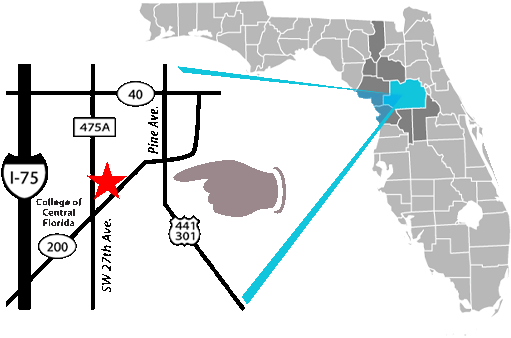 We're located in the Heart of Florida – Ocala/ Marion County on S.W. 27th Avenue, 1 block north of S.R. 200 (Exit 350 from I-75).
Our sales reps regularly serve clients in Marion, Alachua, Lake, Sumter, Hernando, Citrus, Gilchrist and Columbia Counties.
Give us a call at 352-237-6141
Our hours are: Monday through Friday, 8:30 a.m. 'til 5:00 p.m.
We'll gladly meet with you anywhere!